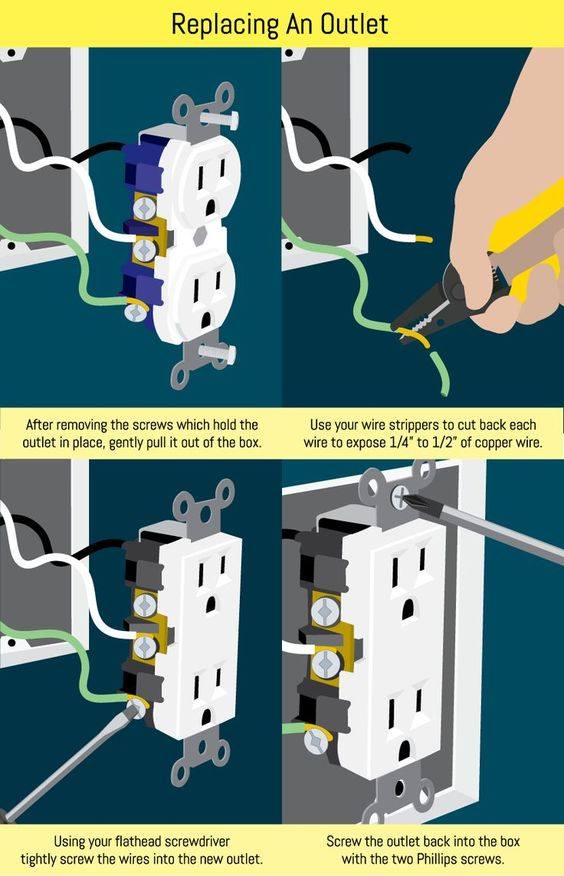 After removing the screws which hold the outlet in place, gently pull it out of the box.
Use your wire strippers to cut back each wire to expose 1/4" to 1/2" of copper wire.
Using your flathead screwdriver tightly screw the wires into the new outlet.
Screw the outlet back into the box with the two Phillips screws.